AC Service In Vaughan, Mississauga, Richmond Hill, Etobicoke, North York, ON and Surrounding Areas
What to Expect After Requesting For Ac Service in Vaughan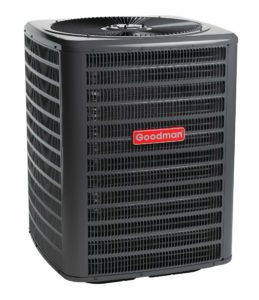 Many of our clients in Ontario, ON, often request that we outline what we do when servicing an AC. There is a reason why we are one of the most sought-after companies in the business of AC service in Vaughan and surrounding areas. We can identify AC parts' issues and immediately repair any malignancy forms causing it to malfunction. We also make recommendations for some great cooling systems in readiness for the summer.
Call Us Today for AC Service In Vaughan, Mississauga, Richmond Hill, Etobicoke, North York, ON and Surrounding Areas.
Here are a few things you get when you call up for AC service in Vaughan.
We target the filters and fins because they tend to accumulate dust. If you have ever spotted ice in the AC, you should know that the ice is a complication caused by dust. We clean the filters and rinse the condenser fins to get rid of mold and dust.
When you request AC services in Vaughan and surrounding areas like Mississauga, Richmond Hill, Etobicoke, and North York, you will likely get us. We will come in and perform a thorough assessment of your AC, which includes checking for the coolant levels. If it is lower than the allowed levels, you are likely to have dormant AC. We make our recommendations after the checkup.
Those are the essential routines we do when checking the condition of an AC. We recommend having your AC serviced if you live in Ontario, ON. Detection of any malfunctions before the summer should help you prepare on time for the heat.
Get Reliable And Reasonable Air Conditioning Services Near You Now!
Temperature is rising every year, and for staying comfortable during hot days of the summer season, it is crucial to have an AC installed in your home. However, like every other HVAC system, even your AC can malfunction at any point in time. Unfortunately, if it breaks down during the summer, it becomes a nightmare. Therefore, it is smart to hire a professional air conditioning service expert for annual maintenance of your AC and remain stress-free throughout the year.
Let professionals do the hard job!
Besides, if you want to install a new air conditioner, there are various brands available in the market, and you may be confused about which one to choose. A professional HVAC company like Martino HVAC can help you select the most energy-efficient cooling system and help you save both money and time. Plus, we use the best brands; contact us whenever you need help. We will reach you right away!
We have been serving our customers in the Greater Toronto Area, Canada, for 30 years; at Martino HVAC, we offer nothing less than excellent HVAC services. Therefore, if you are facing a cooling system issue right before the summers, don't worry! If your air conditioner (AC) is not functioning the way it should, it is not cooling or facing power fluctuations; our competent professional can help you. All you need to do is book our services, and our technicians will be at your doorstep to fix your cooling issues pronto!
Our top air conditioning services include:
We also offer the best warranty on our products and have financing facilities too. Partnering with Financeit Home Finance, we provide budget-friendly payment options that suit our customers' budgets. You have to apply online for approval, and no down payment is required.
Why we are the correct choice!
Friendly technicians with best-in-the-industry knowledge
We have well-trained and background-checked experts who guarantee to provide efficient & effective air Conditioning services without any fuss. Once you hire us, we promise to give you 100% customer satisfaction and top-quality service.
Budget-friendly and result-oriented
We offer a reasonable price for Ac installation, maintenance, and repair services. Plus, our focus is not on the payment we get but on the quality of work we provide.
A comprehensive range of services
Our air conditioning service means detailed and dependable work. No matter what kind of cooling troubles you might be facing, our specialist techs can do it all. From Window Ac repair service, central Ac service & split Ac repair service to installation, tune-Up, maintenance, you can rely on us for satisfactory air conditioning services.
Average Air Conditioner Repair Costs
When you sign up for our Martino Maintenance Membership, you get up to 20% off regular prices. Or When you sign up for our Protection Plan, you get 100% coverage (up to $1500 per year).
Contact us now! Get Hassle-free and fast AC repair services
Hurry! With our online booking system, call, and email facilities hiring an expert professional like us, does not get simpler. We have solutions to all the HVAC-related problems, including reliable air conditioning service. Therefore, click or a call on (800) 465-5700 now!
Contact Us Today for AC Service In Vaughan, Mississauga, Richmond Hill, Etobicoke, North York, ON and Surrounding Areas