Heating Replacement in Vaughan, Mississauga, Richmond Hill, Etobicoke, North York, ON and Surrounding Areas
5 Signs You Need Heating Replacement in Vaughan and Surrounding Areas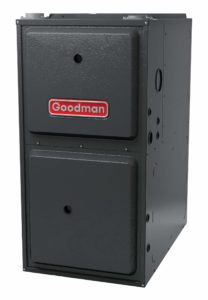 Is your home or office building not as warm and toasty as it used it be? Maybe your heater is acting strange and making odd noises. Here are five of the main signs it could be time to replace your heater, along with our wide range of residential and commercial HVAC services, Contact Us Today for Heating Replacement In Vaughan, Mississauga, Richmond Hill, Etobicoke, North York, ON and Surrounding Areas.
1. CONSTANT TEMPERATURE ADJUSTMENT AND COLD SPOTS
Do you constantly have to adjust your thermostat? This can be a sign that there's a problem. Instead of the thermostat being the issue, it's the heater that's the problem as it is failing to provide even heat distributions in all your rooms. This results in some rooms being warmer, while others feeling cold.
If there are cold spots or uneven temperatures in your house, the problem could stem from a faulty heating system. Most likely, the reason is because of improper insulation or from ductwork. If your heater is blowing cold air, this could result in making some of your rooms cold.
Hearing weird noises, such as banging, creaking and rattling sounds can mean that your HVAC system is failing. A highly qualified and experienced HVAC expert knows how to identify the problem based on the type of noise that's produced by an HVAC system. Squealing can mean that the motor bearings are defective, while rattling noises can indicate the blower assembly or motor needs checking.
Even though air quality is invisible, you can still suspect your home has poor airflow. For example, if your house seems stuffy or hazy, your heating unit may not be functioning properly. Another clue of decreased air quality is air that feels dry or dusty. When this occurs, you should contact an HVAC professional.
Another indication that your heating system needs to be replaced is noticing an increase in your power costs. Consider how a faulty heater is forced to overwork to make sure the rooms in your house stay at the proper temperature. This causes a spike in energy bills.
If your heater is 10 to 15 years old, it may need replacing as the lifespan of a typical heater is from 10 to 15 years. On the other hand, with the proper care and upkeep, a heater can last considerably longer. Also, keep in mind that newer HVAC systems are much more energy efficient.
Don't wait until next fall or winter to replace your heater. At Martino, we provide and service furnaces, heat pumps as well as packaged units, helping you find the best solution for your budget, space and particular comfort level. Contact us and learn more about our wide range of HVAC products and residential and commercial services for Vaughan, Mississauga, Richmond Hill, Etobicoke, North York, ON and surrounding areas.
Contact Us Today for Heating Replacement in Vaughan, Mississauga, Richmond Hill, Etobicoke, North York, ON and Surrounding Areas