In Floor Heating Services In Vaughan, Mississauga, Richmond Hill, Etobicoke, North York, ON and Surrounding Areas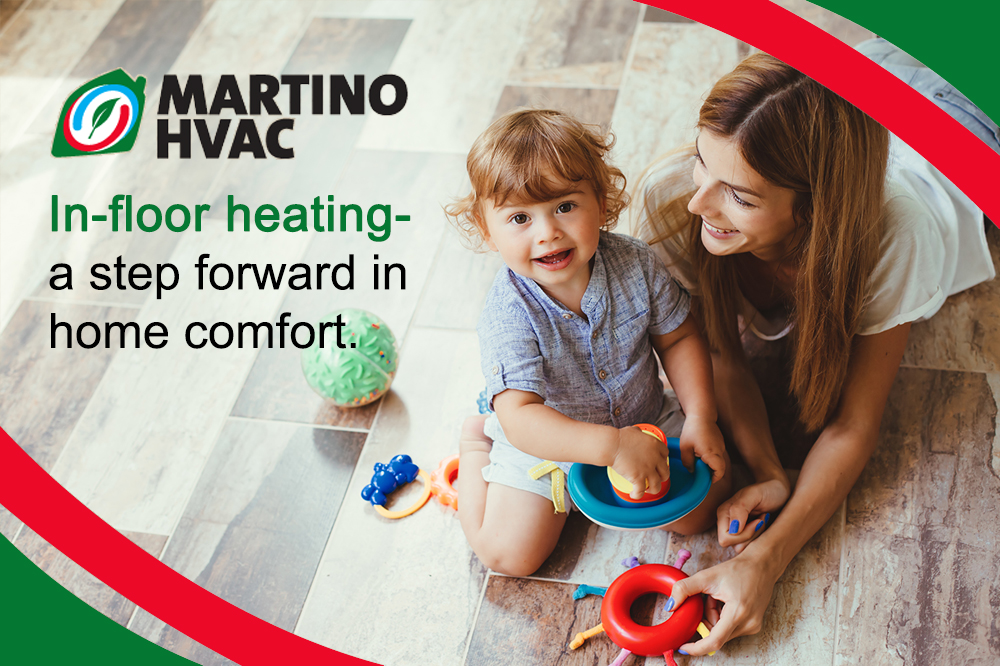 Canadian winters can be tough and chills can set in from the ground up. Unless you install radiant in-floor heating, which not only immediately impresses guests but also has the ability to heat the air with less energy than a forced-air system.
In-floor heating can transport energy 3,500 times better than air, meaning that you can heat areas of your home at a lower thermostat setting, leading to lower energy bills.
Not only that but radiant in-floor heating also distributes an even heat throughout your home without disturbing any dust in the air particles, lowering the chance of allergic reactions and adding an extra touch of class to your home.
If you're making upgrades to your home or building new don't hesitate to get in touch with us today about adding this extra special step in your home comfort.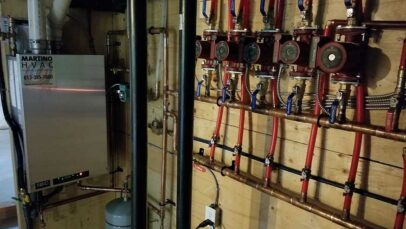 The red pumps on the wall are each an individual zone that will provide individual temperature control for space it is heating.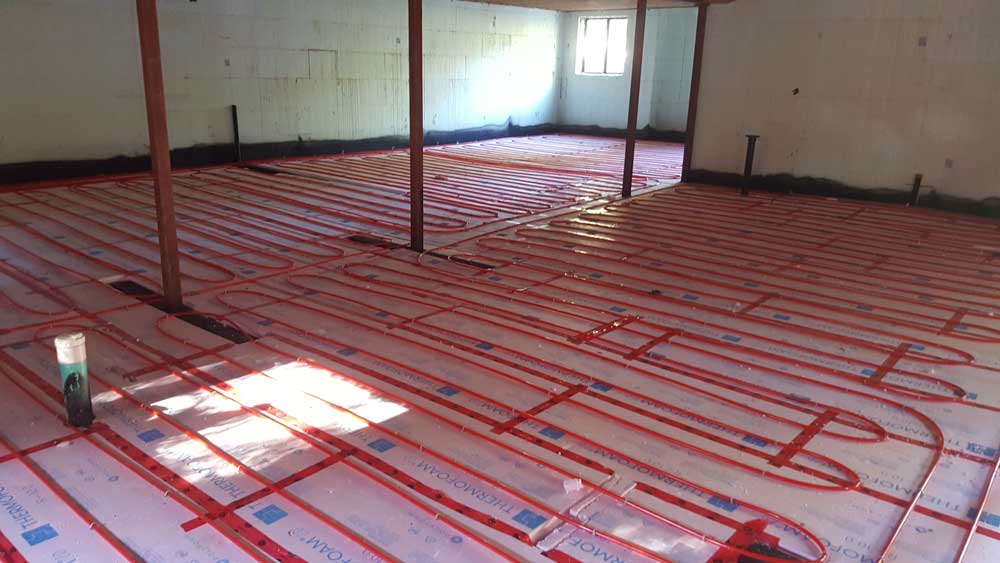 The high-efficiency boiler will run hot water through these pipes which will radiate heat through the floor.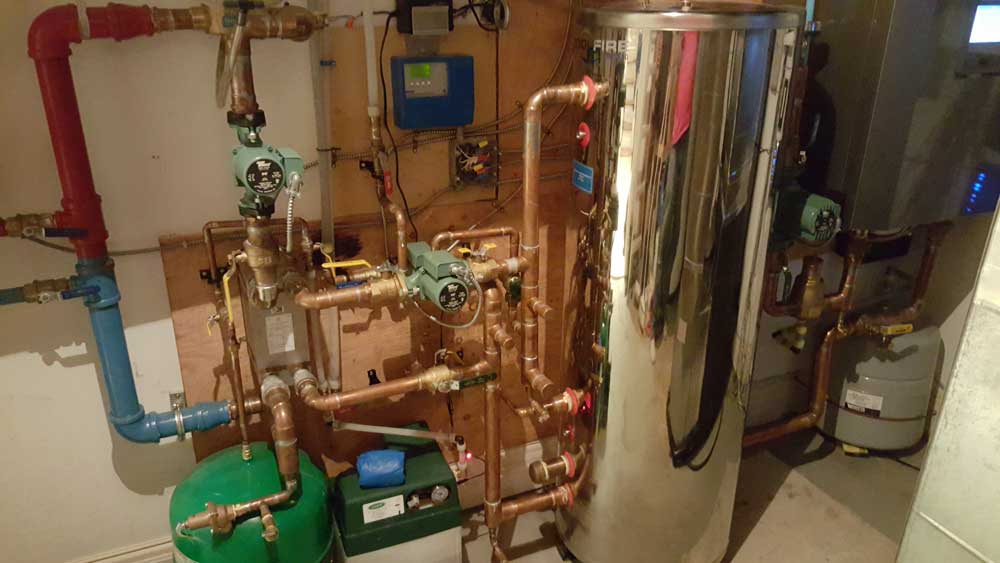 This supplies the home with domestic hot water. It is connected to the high efficiency boiler which will rapidly heat the water and replenish the tank.
High Efficiency Boiler with a Zoning System and Indirect Storage Tank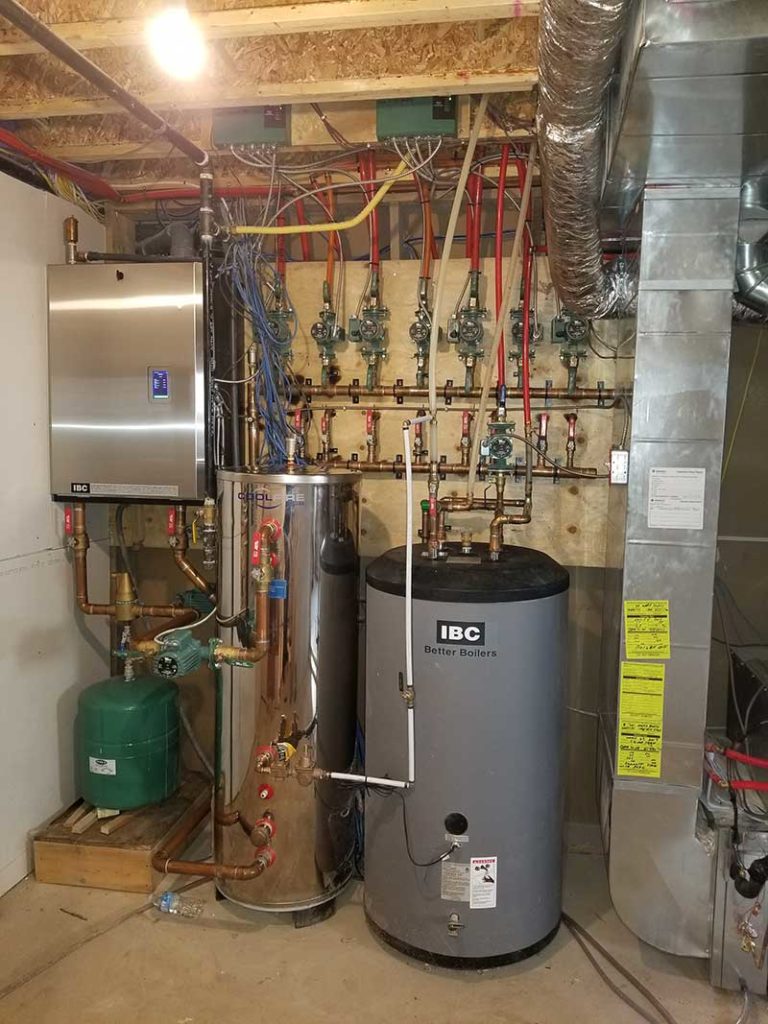 The boiler is used for both space heating and domestic hot water. As people in the home use hot water, the boiler will rapidly heat the water and replenish the super insulated storage tank (known as an Indirect Tank). The 7 green pumps on mounted on the plywood against the wall are for 7 individual zones. This allows the homeowner to have different thermostats and controls throughout their home to set the rooms to different temperatures.
High Efficiency Boiler Connected to Infloor Heating Lines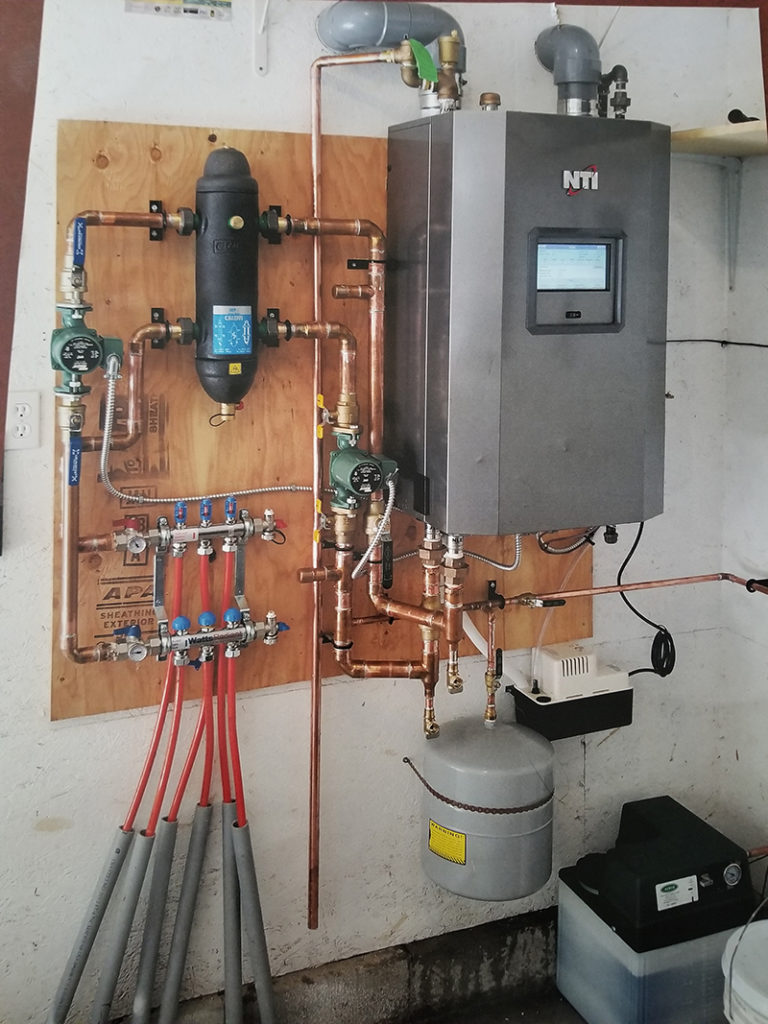 Contact Us Today for In Floor Heating Services In Vaughan, Mississauga, Richmond Hill, Etobicoke, North York, ON and Surrounding Areas