Air Conditioning Services In Vaughan, Mississauga, Richmond Hill, Etobicoke, North York, ON and Surrounding Areas
Best Air Conditioning Services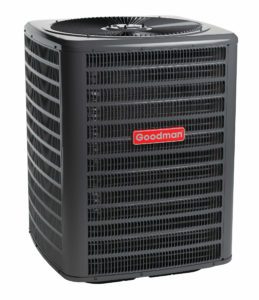 There's nothing more satisfying than coming back home in the hot summers and relaxing in the cool air of your AC system. The only pragmatic solution for the unbearable heat is an effective AC. This can only happen if your AC unit is up and functioning appropriately, which results from periodic AC servicing. Contact Us Today for Air Conditioning Services In Vaughan, Mississauga, Richmond Hill, Etobicoke, North York, ON and Surrounding Areas.
Therefore, ensuring that your AC system operates to the best of its capacity should be important for you. Even though many take their AC for granted, an AC service helps you avoid untimely rehabilitation and breakdowns.
With the professionals' help at Martino HVAC, you can expect the best AC service. We have been delivering outstanding air conditioning services for the past few years, and therefore, we carry immense expertise to perform the best service at your home.
We offer a broad range of air conditioning services which include:
Why are air conditioning services important for you and your beloved family?
Stay healthy: After air-conditioning servicing, it will remove all those bacteria and soot effectively, only circulating sterile air around your residence.
Extended lifespan: A trained technician will help you identify and cure any problems with your AC unit's parts and clean them as well.
This will ensure that your AC functions in the best condition and guarantee an extended lifespan of the unit.
Prevent unprecedented breakdowns
Sudden breakdowns disturb your entire schedule and can even be frustrating in the heat. Thus it is crucial to get your AC regularly serviced to prevent abrupt malfunction issues and breakdowns.
Stave off an expensive replacement
Other than high electricity bills or costly repair, a poorly maintained machine can face many difficulties requiring a replacement. Hence, it would help if you always got your AC serviced, enabling you to recoup those expenses as well as relish the cool and refreshing air.
Save excessive expenses
Small problems that you are not aware of can ultimately lead to a prominent issue that leads to a breakdown. With a malfunctioning air conditioning system or reduced cooling efficiency, you can expect your electricity bills to heighten too. Therefore, regular AC servicing is vital to prevent such unnecessary hurdles.
Expertise: We have been in your service for several years, and our years of expertise have enabled us to serve you in the best possible way.
Customer satisfaction: For us, customer satisfaction is crucial, and that is why we leave no stone unturned in making sure that all of our clients are delighted with our HVAC services.
Our team: The squad consists of experts who are well-trained and certified for all HVAC requirements.
Economical: Our services come at modest prices; besides, you can go for our financing solutions and free estimates as well.
Trained technicians: We are proud to have a group of talented and fully equipped technicians who possess in-depth proficiency and skill in delivering the best-in-class HVAC assistance to our customers.
Availability: We are accessible all day and work round the clock as we believe in helping our clients day in and day out. We provide you with 24 hours emergency service.
Contact Us Today for Air Conditioning Services In Vaughan, Mississauga, Richmond Hill, Etobicoke, North York, ON and Surrounding Areas