HVAC Company In Vaughan, Mississauga, Richmond Hill, Etobicoke, North York, ON and Surrounding Areas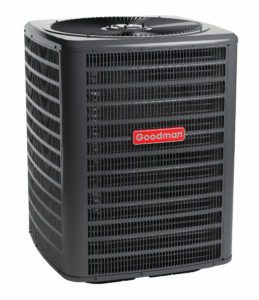 No matter how harsh the climate is outside, you can feel comfortable year-round with a working HVAC system at your home or workplace. Contact Us Today for HVAC Company In Vaughan, Mississauga, Richmond Hill, Etobicoke, North York, ON and Surrounding Areas.
But what if your HVAC system decides to go, rogue one day? If this happens, you will need a reliable and trustworthy HVAC company, and this is where Martino HVAC comes into the picture.
Why are our experts the most trusted in the industry?
Highly Experienced: Our technicians are well trained and are highly experienced, having worked in this field for years. They know what they are doing and perform with the utmost care and caution, ensuring that you will be comfortable.
Friendly and courteous: Our workers are very friendly and courteous. They are pleasant and can answer all of your questions while also suggesting solutions for your HVAC equipment.
Efficient and clean: Our technicians are very efficient and ensure that they do the work without messing. They don't leave your home with dust and waste materials just lying around. They clean the area where they have worked so that there is no pressure on you.
HVAC services we provide:
Locally owned and licensed organization: We are a locally owned HVAC company providing efficient and quality services in the greater Vaughn area. We are licensed and certified, which allows us to be one of the best and most trusted HVAC service providers.
We Have The Experience: We have been serving in the HVAC industry for more than 30 years and have plenty of experience in heating and cooling services. Over the years, we have left numerous happy and satisfied customers.
100% customer satisfaction: Your satisfaction is important to us. We are for you- to serve you. We strive to be the best and work hard to provide the best quality HVAC services. We want to ensure that our customers are fully satisfied with us at the end of the day.
If you are searching for the best and most trusted HVAC company, Martino HVAC is the one for you. We are a locally owned and operated organization, working in this area since 1987 and have been providing high quality, efficient services.
You can call us at (800) 465-5700 or email us at [email protected]. Besides this, you can fill out a form on our website, and one of our executives will contact you!
Contact Us Today for HVAC Company In Vaughan, Mississauga, Richmond Hill, Etobicoke, North York, ON and Surrounding Areas