Heating Service in Vaughan, Mississauga, Richmond Hill, Etobicoke, North York, ON and Surrounding Areas
The Advantages of Signing Up for a Heating Service Plan in Vaughan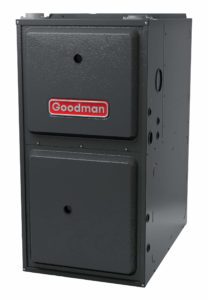 It's very important to have a smoothly functioning heating system in the winter months. Not only does this help you to be comfortable within your own home, but it also increases your productivity and safeguards your health and the health of your loved ones. Contact Us Today for Heating Service In Vaughan, Mississauga, Richmond Hill, Etobicoke, North York, ON and Surrounding Areas.
Do You Take Your Heating System for Granted?
Unfortunately, most people don't pay that much attention to the heating system in their homes until it actually breaks down; that's when they realize that they can't live without it. We tend to take our HVAC system for granted until we realize what it's like to be without it. This is why it's important to get heating service in Vaughan, Mississauga, Richmond Hill, Etobicoke, North York, ON and surrounding areas.
What Is Covered in a Heating Service Plan?
When you sign up for a heating service plan, you'll have a technician coming to your home on a regular basis in order to check out the state of your heating system. The technician will perform an annual tune up and cleanings which will keep your heating system running smoothly.
How Do You Pay for Your Heating Service Plan?
You'll also have the option to make your payments on a monthly basis rather than a lump sum, if that suits you better. With two service plans to choose from, the Martino Maintenance Membership and the Martino Protection Plan, you can ensure that you'll never have to go without heating again.
What if Your Heating System Breaks Down?
If, by chance, your heating system does break down, you know that you'll get priority service from Martino technicians which means that your heating system will be repaired as soon as possible. Plus, being on one of our plans means that any heating repairs that you might have to spring for will be discounted i.e. you'll get special repair pricing. The Protection Plan covers repairs for up to $1500 as well, which is a pretty good deal, considering that you're only paying $20 per month!
Contact Us Today for Heating Service in Vaughan, Mississauga, Richmond Hill, Etobicoke, North York, ON and Surrounding Areas