HVAC Repair In Vaughan, Mississauga, Richmond Hill, Etobicoke, North York, ON and Surrounding Areas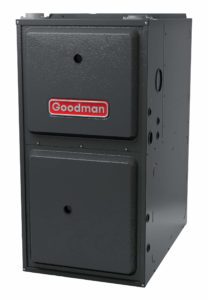 When you wish to get HVAC repair, hiring a professional, trust and rely upon, and well-versed in his work area can be difficult. It becomes extremely important to get a professional who is well trained and experienced. We at Martino HVAC bring to you HVAC experts who can deal with HVAC repair work within no time and in a very smooth and hassle-free manner. Contact Us Today for HVAC Repair In Vaughan, Mississauga, Richmond Hill, Etobicoke, North York, ON and Surrounding Areas.
The technicians at Martino HVAC are:
Experts of their fields: Every single technician we hire is a professional and has a lot of experience in the field. Our services will be nothing less than satisfactory, and we strive to ensure that you are well taken care of.
Friendly and courteous: We ensure that our HVAC repair technicians and workers are friendly and are a pleasant and safe company to have at your house or work area. They won't harm your children in any way as their language is refined and don't use foul words.
Hired with thorough background check: We provide safe technicians who have gone through a thorough background check and screening to ensure your peace of mind.
Apart from the fact that we offer the best and well-trained technicians and experts for the services like HVAC repair, various other factors make Martino HVAC the best and the most trusted service provider in your area.
Our primary focus is you: Our main focus is always the satisfaction of our customers. We strive to ensure that our customers are happy and satisfied with our works and services and never regret choosing us for their HVAC repair services.
We are a locally owned licensed organization: We are a locally owned company working in this area for more than 30 years. We are licensed and certified as trusted and quality service providers. This ensures that you can choose us without giving it a second thought and then sit back and relax, knowing that you will be served with the best and most qualified products and services.
Best warranties in the industry: We can assure you that with our products and services, you will get the best warranty services compared to any other HVAC repair service provider in the area.
We offer reasonable prices: Nobody would want to see their money go to waste, and we ensure that our clients don't ever have to face a situation where they regret putting their money. We provide our products and services at the most reasonable range of price.
If you are looking for the best and most trusted company for your HVAC repair work, you can contact Martino HVAC. We are locally owned and operated since 1987 and have been providing high quality, efficient services in the GTA and Quinte Regions.
To book your HVAC Repair service, call us at (800) 465-5700
Contact Us Today for HVAC Repair In Vaughan, Mississauga, Richmond Hill, Etobicoke, North York, ON and Surrounding Areas