Need a new air conditioner before summer but don't want to spend a lot?
Get a new air conditioner for as low as $32*/month.
Valid for a limited time only—take advantage of this promotion while you still can!
Contact us today for a FREE QUOTE!
Save up to $450* on a qualifying Daikin ductless system or ductless equipment!
Valid April 1 – June 30, 2018
Contact us today for a FREE QUOTE!
Air Conditioner & Humidifier Promotion
Install a new Goodman or Daikin Air Conditioner and get a FREE Honeywell Humidifier! Already have one? You can choose to receive 10% OFF of your air conditioner purchase instead.
Deluxe High-Efficiency Furnace for only $35/month*
* This is based off a 40,000 BTU capacity furnace. If you require a larger size furnace, the monthly payment will be $1 to $7 more per month depending on the size.
The Deluxe Furnace is the GMEC96 model. The $1,250 is an Enbridge rebate and will pay for 3 years worth of monthly payments!
Contact us today for a FREE QUOTE!
Rent-to-Own $44.99+HST/MONTH for a New Residential Tankless Water Heater
For ONLY $44.99+HST/month you can get a NEW Residential Rinnai Tankless Water Heater.
*Valid for a limited time only. Get in touch with us today to learn more!
Sign up for a Martino Service Plan and Receive 2 Months FREE OR Get a FREE ecobee 3 Lite WiFi Thermostat
This stylish and up and coming technology is regularly $299 + $125 for installation but at Martino HVAC we're offering it to you for FREE* (after rebate) when you sign up for a two-year annual furnace & air conditioner maintenance plan. For more information, click here.
Made in Canada with our intense seasonal temperatures in mind, the ecobee 3 lite is the latest in smart home technologies! With remote control of your home's temperature and the ability to intelligently adapt to surroundings and patterns, the ecobee 3 lite can save you up to 23% a year on your heating and cooling costs.
No one wants to think about their home comfort systems breaking down and rarely do people have money set aside to repair it when it does. That's why we're offering two of the best service coverage plans. Contact us today!
*NOTE:
If you cancel your monthly maintenance/protection plan within 2 years of inception, you will be charged at that time for all of the remaining monthly payments from the time you cancel until the end of the 2 year period.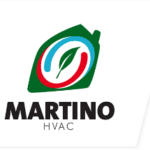 Save Up to 40% on a New Furnace

Looking to upgrade your heating system? With current incentives, you can save up to 40% on select high efficiency furnaces. With a new furnace installation, you'll increase your home comfort and help keep monthly energy bills low.
In addition, every new high efficiency furnace installation will receive a FREE ecobee 3 Lite (after rebate). This smart thermostat can learn your daily routine and works with local weather information to keep your home comfortable while ensuring optimal efficiency.
Contact us today for a FREE QUOTE!