Upgrade Your Home by Installing a Fireplace with Martino This Season
Staying cozy and comfortable all winter is so important; especially to us Canadians who know how long and cold our winters can feel! When you upgrade your home by installing a fireplace this season, you will be adding an instant cozy mood to any area of your home along with a slew of other benefits!
A fireplace brings an amazing, sophisticated accent to any room in the home. Low lighting adds a comfortable mood and the extra warmth is great for the winter months in your bedroom, basement, or any other area of the home that feels a little chilly.
Martino HVAC carries top of the line fireplaces from some of the biggest names:.

Napoleon: The Canadian brand that brings patented, state of the art fireplace technology to your home.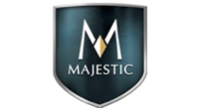 Majestic: Some of the most environmentally conscious fireplaces available on the market for the last 50 years.

Kingsman Fireplaces: Quality craftsmanship shines through the elegant fireplaces that become a focal point of any room.

Dimplex: A world leader in the manufacturing of electrical heating for over 25 years with a huge selection of fireplaces and accents.
Choosing a fireplace isn't just limited to the brand that fits your home best. You can also select what aesthetic you'd like portrayed and choose which type of fireplace you'll enjoy most:
Direct Vent Fireplaces
Contemporary Fireplaces
Fireplace Inserts
Stove Fireplaces
Electric Fireplaces
Martino HVAC is happy to help you select the perfect fireplace. You should always keep in mind that by installing a fireplace, you'll need to make sure you schedule regular maintenance, just like for your HVAC system.
Our Martino professionals will gladly help you through the process of installing a fireplace and complete regular inspections that include safety checks and performing any necessary repairs.
Contact us today for more information on the fireplaces we carry and how we can help make your home cozier this winter season!