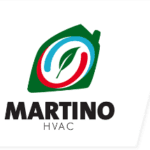 Posted by admin
On July 25, 2018
0 Comments
GTA, New AC, replacement, summer
AC systems across the GTA have had to work overtime to keep homes cool and comfortable during the recent heat waves. Now that we have a bit of a break, it's important to assess the state of your cooling system and schedule air conditioner replacement if it's not going to make it through the whole summer.
Sure signs that you're going to need air conditioner replacement are increased energy bills and decreased comfort. As cooling systems age, they can become inefficient and can require more energy to keep operating properly. Additionally, worn out parts can cause cool air to be unevenly distributed throughout the home or not produce any cold air at all.
Another thing to look out for is for sudden changes in the noises an air conditioner makes. As an AC ages, parts can come loose or wear down and start to rattle. At a certain point, repairs will have to be made or you could face a complete breakdown. It's always important to weigh the costs associated with continued repair and the benefit of upgrading your AC.
Another thing to consider when contemplating air conditioner replacement is what kind of warranties the system still has. If manufacturer warranties have expired, you'll be paying out-of-pocket for any replacement parts, and expenses could quickly add up. When upgrading the cooling system, you'll have some financial protection with warranties and even installation guarantees.
The hot weather isn't over and we can expect heat waves into September, so make sure that your air conditioner is able to keep your home cool and comfortable the whole season.
Contact Martino HVAC for more information,
we're happy to answer any questions or arrange a FREE quote!
Martino HVAC serves the GTA and Durham, Halton, Peel, York and Quinte & Kawartha regions. We provide reliable heating and cooling installation, repair and service.
Follow us on Facebook and Twitter for home comfort advice and tips!