Limited Time Offer!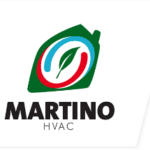 *If you cancel your monthly maintenance/protection plan within 2 years of inception, you will be charged at that time for all of the remaining monthly payments from the time you cancel until the end of the 2 year period.
Sign up for a Martino Service Plan today and Receive 2 months FREE or a FREE ecobee 3 lite Wifi Thermostat.
This stylish and up and coming technology is a regular $299 plus $125 for installation but here at Martino HVAC we're offering it to you FOR FREE* (after rebate) when you sign up for a two-year annual furnace & air conditioner maintenance plan.
Made in Canada with our country's intense seasonal temperatures in mind, the ecobee 3 lite is the latest in smart home technologies. With remote control of your home's temperature and the ability to intelligently adapt to surroundings and patterns the ecobee 3 lite can save you up to 23% a year on your heating and cooling costs.
No one wants to think about their home comfort systems breaking down and rarely do people have money set aside to repair it when it does. That's why we're offering two of the best service coverage plans in the business.
Why purchase a Martino Service Plan?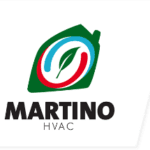 Peace of Mind
Regular inspections and cleanings keep your heating and cooling systems running safely and at peak efficiency. They also keep your manufacturer warranties valid. Martino HVAC services all brands of equipment.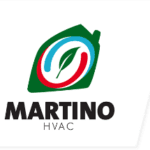 Flexible Payment Options

Choose a monthly payment plan that automatically renews every year or pre-pay for annual savings.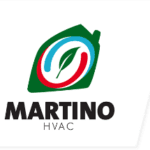 Licensed Technicians

All of our technicians are fully licensed, trained professionals. You can trust that your HVAC system is in good hands.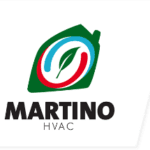 Flexible Coverage

Modify your plan so that it covers what you need covered.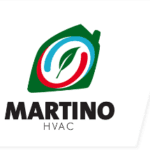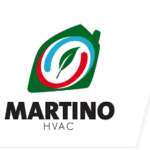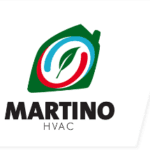 Important Information before you Sign-up
The following information applies to Martino Protection Plans only.
If we installed your furnace or air conditioner in the last 2 years, you are automatically eligible to purchase our Martino Protection Plan.
If you have an older unit, or one that was installed by another contractor, an inspection will need to be made to bring it up to the proper efficiency (these repairs are not included in the plan prices) in order to become eligible for the Martino Protection Plan.
"Duty to maintain in safe operating conditions: An owner or user of an appliance, equipment, work or any other thing employed in the handling or use of gas, shall ensure the appliance, equipment, work or thing employed in the handling or use of gas is maintained in a safe operating condition. (0.Reg.212/01.5.15)"
Highlight from Ontario regulation 212/01
Any questions before signing up?
Sign Up for Martino Service Plan