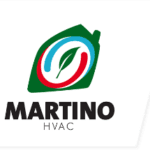 Posted by admin
On April 4, 2018
0 Comments
Daikin, Ductless, promotion, Spring
We're ready to help you save this spring season with our Spring Daikin Ductless Promotion!
Between April 1, 2018, and June 30, 2018,
you can save up to $450 on a qualifying
Daikin ductless system or ductless equipment!
---
Why Choose a Ductless System?
One of the main advantages of a ductless system is its energy efficiency. A ductless air-source heat pump (ASHP) only requires electricity to operate, saving money in fuel expenses and it doesn't require ducts—which can be a source of significant air loss due to holes and leaks. In addition, ductless mini-split systems can increase comfort by providing zoned heating and cooling.
A Daikin ductless system can be used to complement your current heating and cooling system. A new home addition, converted garage or sunroom are areas of the home that aren't usually connected to a forced air furnace or central air conditioning system. Instead of relying on a window AC or space heater, install a ductless system to increase comfort all year long!
The Daikin Difference
Daikin is world renowned as the leader in home comfort system products and clean air solutions. They're also highly revered for their unbeatable 12-Years Limited Parts Warranty, which grants homeowners the peace of mind they need along with complete comfort at home.
When you combine Daikin products with Martino HVAC's fully-trained and certified professionals—you get the highest quality products and service.
Don't wait! Our Daikin Ductless Spring Promotion is only available for a limited time!
Contact us today!
Martino HVAC has been servicing home comfort systems in the GTA and Quinte Regions for over 30 years. We always put our customers' needs first and always strive to provide the very best service possible.
Connect with us on Facebook and Twitter for home comfort tips, tricks and advice!
*Applicable for houses that are currently heated with electricity, propane, or oil.